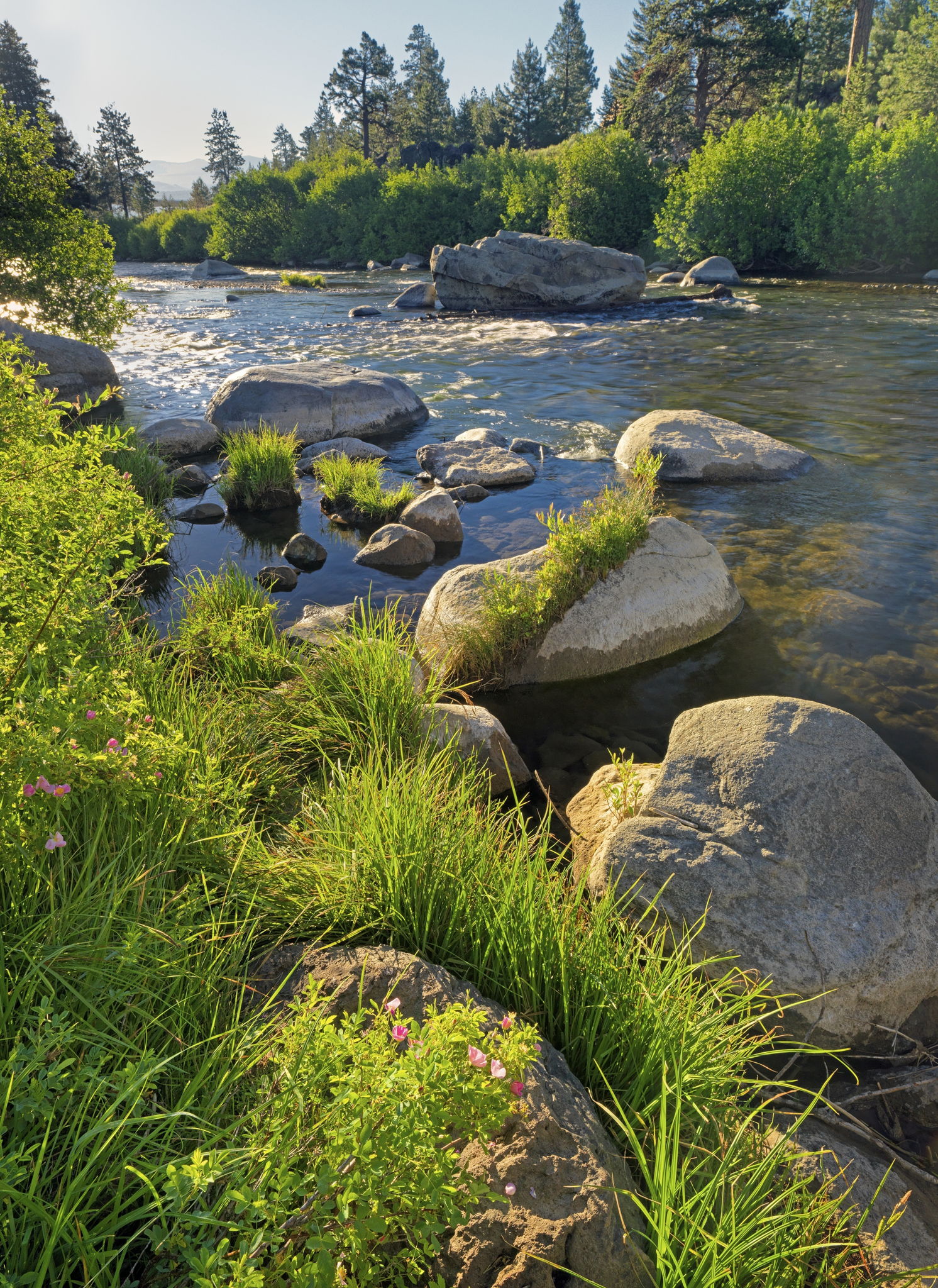 The Northern Sierra Partnership is a collaborative initiative to conserve, restore and enhance the magnificent natural landscape of the northern Sierra Nevada, and build the foundation for sustainable rural prosperity.
We work with private landowners, public agencies, nonprofit groups, and local communities to:
Conserve
the sweeping natural landscapes that define our region;
Expand
opportunities to enjoy our region's extraordinary natural assets through recreation, sustainable tourism, and environmental education;
Restore
the ecological vitality of our forests, meadows and rivers, and the landscape's resilience to natural disturbances like fire and flood;
Support
the growth of vibrant rural communities that sustain—and are sustained by—the healthy natural landscapes that surround them.
NSP is a partnership of five organizations: the Feather River Land Trust, the Sierra Business Council, The Nature Conservancy, the Truckee Donner Land Trust, and The Trust for Public Land. Community Initiatives—a non-profit 501c(3) organization based in Oakland—serves as our fiscal sponsor. All donations to NSP are tax-deductible to the full extent of the law.
(c)
Elizabeth Carmel
Donate via Credit Card or eCheck
Northern Sierra Partnership FAQ
Is my donation tax deductible?
Yes, we are a fiscally sponsored project of Community Initiatives, which is a public 501c3 organization recognized by the IRS. Your donation is tax-deductible to the fullest extent permissible by law.
WeDidIt FAQ
Is my donation and credit card info secure?
Yes, the security and confidentiality of your information is our highest priority. We will not sell, trade or share your personal information with anyone else, nor send donor mailings on behalf of other organizations, and we will only share personal information if you have given us specific permission to do so.
How do I know that my donation was made successfully?
You will receive an emailed receipt immediately after your donation is submitted and your credit card is processed. Your donation will also show up on your bank or card statement within 1-3 business days.
Do I get a receipt?
Yes, a receipt is sent to your email inbox once your donation is processed. Please be sure to keep a copy of your receipt for tax purposes. If you select a recurring donation, you will be sent an individual receipt each period when your donation is processed.
Is my donation private?
We will not share or sell a donor's personal information with anyone else, nor send donor mailings on behalf of other organizations.